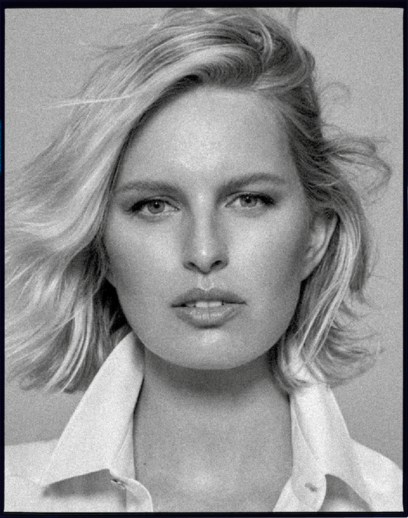 Karolína Kurková
One of the world's most famous supermodels is also an entrepreneur and co-owner of the cosmetics brand Gryph & IvyRose, among others. Her stellar career started with a Vogue cover in 2001 and she also appeared on the cover of the first issue of the Czechoslovak edition of Vogue. She received an award from the non-profit organization Women Together for her humanitarian work and charity activities on behalf of children. She will be guiding the participants through the event.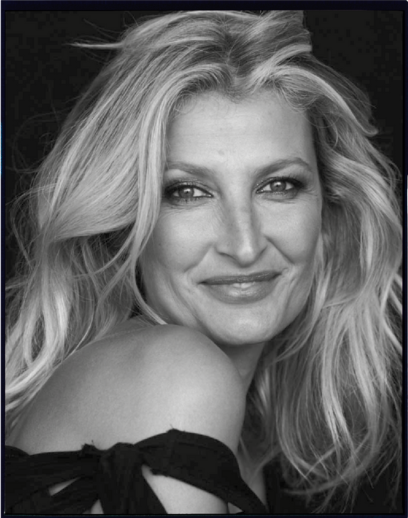 Tereza Maxová
Leading Czech top model born in Pardubice who has been active for almost three decades in the world of modeling. Yet she never lost touch with the real world. In 1997, after a visit to an orphanage in Krč, she began helping children in need. She is the recipient of many international awards in the field of philanthropy. The mission of the Tereza Maxová Children's Foundation is to allow every child to experience a happy and safe childhood in a family environment and to give disadvantaged children a chance for a better life.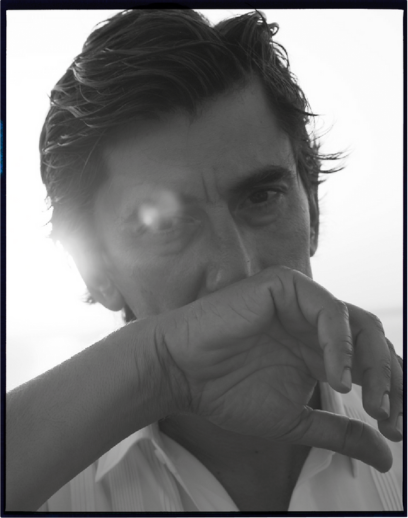 Burak Öymen
Co-founder of Kaplankaya, a coastal destination on the Aegean shores of Turkey; and co-founder of Harvest Series, a series of innovative gatherings committed to sharing knowledge and ideas by bringing together some of the greatest minds around the globe to explore important topics that affect us and our planet. Together with his wife Tereza Maxová, he will share highlights from 6 episodes of Harvest Series events focusing on wellbeing and nature.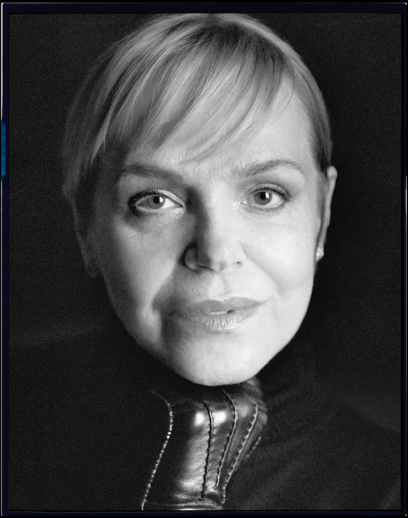 Dagmar Havlová Veškrnová
Dagmar Havlová Veškrnová is a popular and award-winning Czech theatre, film and television actress. Since 1997 she was the wife of President Václav Havel, and today she manages his legacy. In 1997, she founded the Dagmar and Václav Havel Foundation VIZE 97, is a member of Femmes d'Europe, Honorary Chair of the Czech Committee of UNICEF and an active member of many other Czech and international charities. Currently, in addition to her charity work, she is again an actor and has become a patron of Vogue Leaders.
Milena Králíčková
Milena Králíčková is a physician and university teacher. She holds professorships and certifications in histology and embryology. Since February 2022, she has been the Chancellor and the first woman ever to head Charles University. From 2014 to 2022, she also served as Vice-Rector for Student Affairs and from 2011 until last year she headed the Institute of Histology and Embryology at the Faculty of Medicine in Pilsen.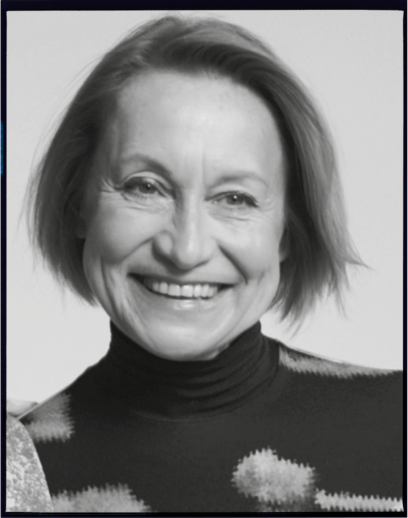 Marie Pětová
She has been working at the Faculty of Humanities of Charles University since 2002, previously also as Vice Dean for Development. She is a philosopher and an architect and lectures on phenomenology and the work of Martin Heidegger. She is also interested in the intersection of philosophy and architecture.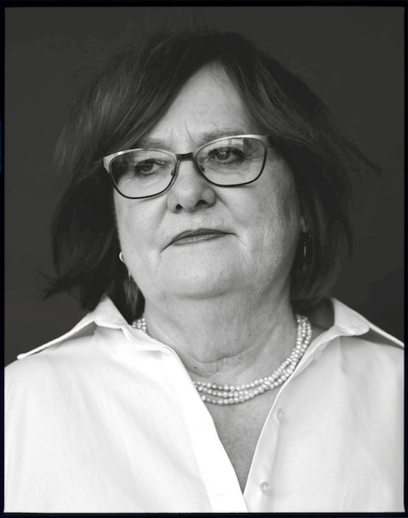 Iva Holmerová
Iva Holmerová is a physician with a focus on geriatrics and long-term care medicine, founder of the Gerontology Centre in Prague 8 and co-founder of the Czech Alzheimer's Society. She founded the doctoral program in Longevity Studies at the Faculty of Humanities, Charles University. She is also a visiting professor at the University of the West Scotland and until last year she was the chair of Alzheimer Europe. She has been awarded by the Scientific Council of Charles University for her lifelong work and for spreading awareness in the field of longevity.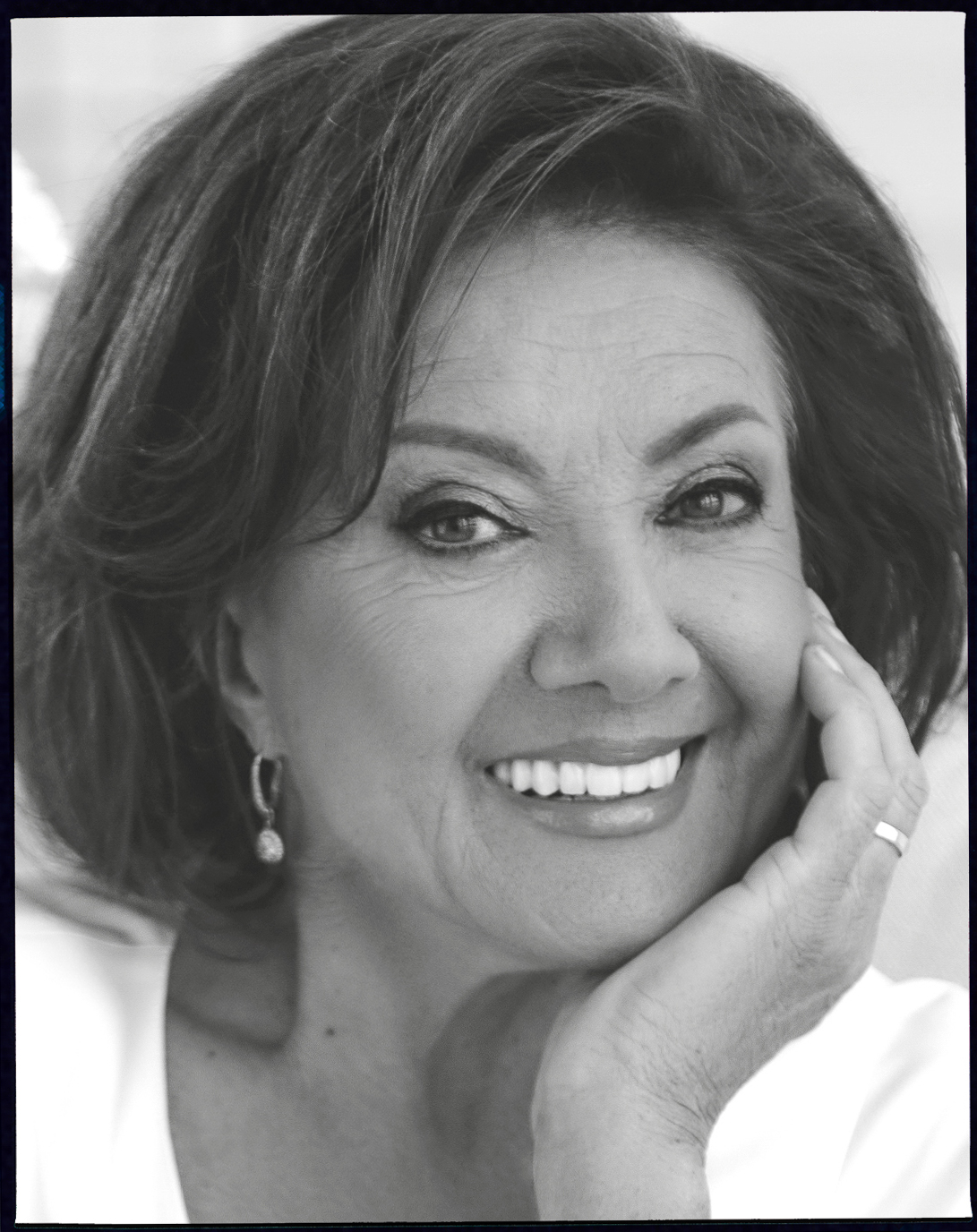 Marie Rottrová
Marie Rottrová is a Czech singer and performer, composer, lyricist and moderator. Her songs are still popular today. She has won numerous awards, including several platinum records. She ended her career in 2011 with a series of concerts in the largest halls in the Czech Republic and Slovakia, but after two years she returned to the stage and continues to perform to this day.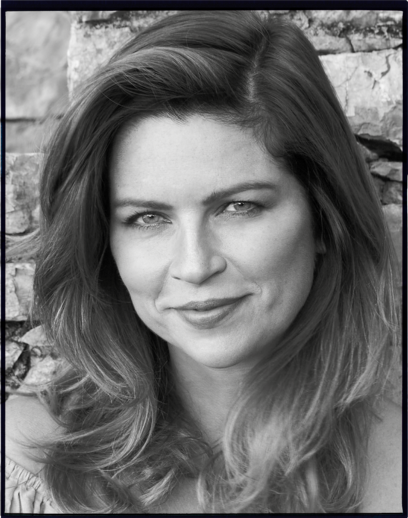 Gabriela Peacock
Gabriela Peacock went from being a successful model to an even more successful nutritionist. She has been running her own practice in London since 2011 and her clients include many celebrities, including members of the British Royal Family. She says that every little change counts and has printed her experiences in her book 2 Weeks to Feeling Great.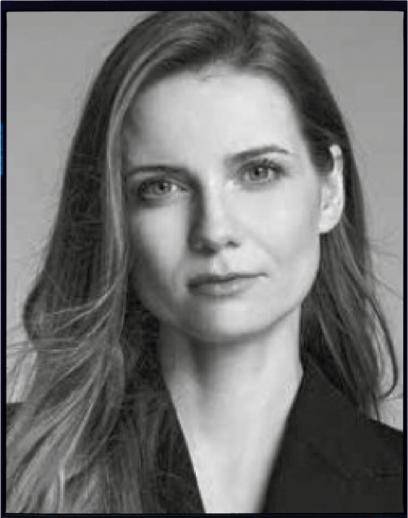 Anita Valíková
Anita Valíková is responsible for building brands Kérastase and Shu Uemura in 3 European markets and for overseeing their sustainable growth across online and offline channels. She has more than 10 years of experience in B2B and B2C marketing, mainly in the field of beauty.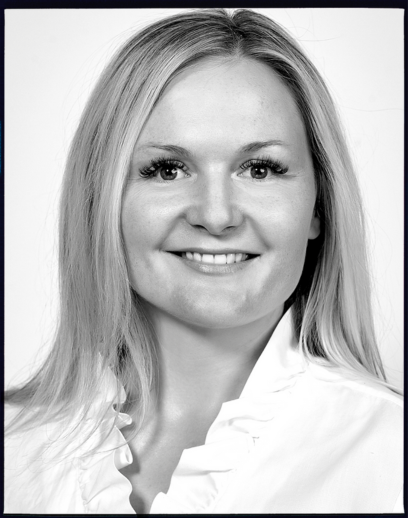 Kateřina Jánská
She started at Česká spořitelna 15 years ago and gradually worked her way up to regional director of private clients, Erste Private Banking. As part of her work, she focuses on leadership and the segment of successful women.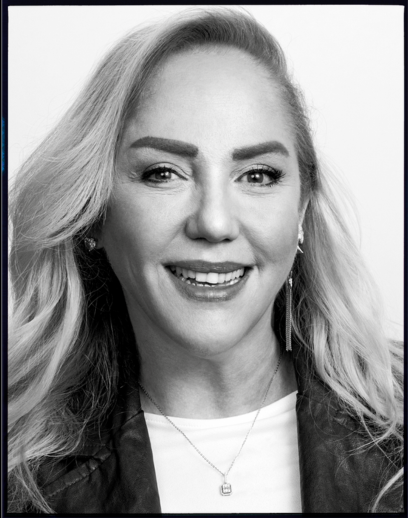 Leyla Ertur
Having joined the company H&M in 2000, Leyla has worked in multiple continents, leading teams across a variety of areas including HR, Production and Global Supply Chain Management. She was appointed Head of Sustainability at H&M Group in January 2021. At this point, she also became a member of the company's executive management team. In her role, she is responsible for driving and implementing sustainability throughout the H&M Group together with a global team of more than 250 people.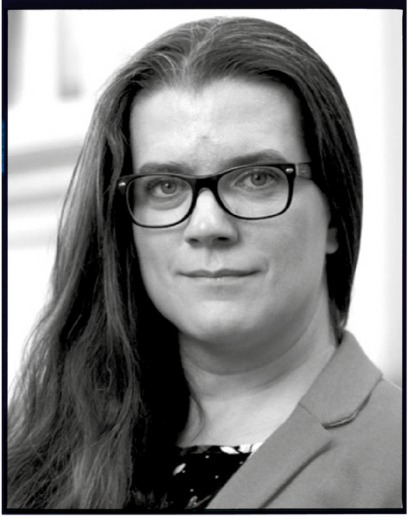 Lucie Vidovićová
Expert sociologist and social gerontologist, co-founder of the Centre for Research on Ageing CERA at the Faculty of Social Studies of Masaryk University and a research associate at the National Institute for Research on the Socioeconomic Impact of Diseases and Systemic Risks SYRI. In 2018, she was elected Vice President of the International Sociological Association (ISA) Research Section on Ageing, where she also serves as a member of the Equality, Diversity and Inclusion Advisory Board.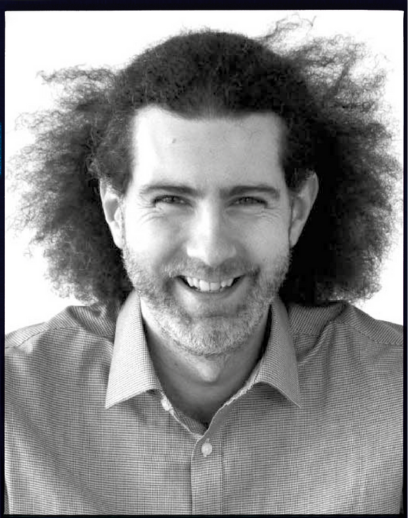 Jaroslav Cibulka
He works at CTU, where he participates in the prestigious international project DISTINCT under the supervision of prof. Olga Štěpánková. He is involved in the development of socially assistive robotics, so-called petbots. He gained practical experience as a research engineer in assistive technologies at the Metropolitan University of Oslo.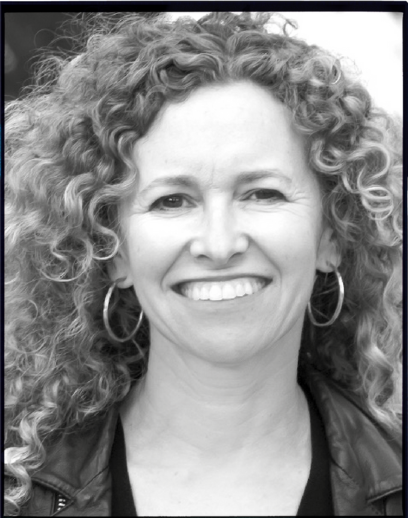 Jill Litt
She is an Adjunct Professor at the Colorado School of Public Health, and a Senior Researcher at Barcelona Institute of Global Health (ISGlobal). She has expertise in social psychology, urban planning, and implementation science. In 2020, she was selected to lead RECETAS, a new consortium that is developing and testing nature-based social prescribing interventions to address loneliness and involves 13 partners across 6 cities in Latin America, Europe, and Australia.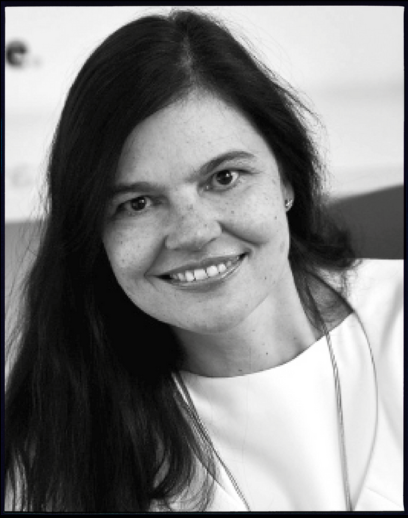 Senta Čermáková
Senta Čermáková is Innovation Director for Central Europe at Deloitte. She studied biocybernetics and focuses on new technologies. Among other things, she also teaches critical thinking in futurology at the international CEMS program at the University of Economics, leads the SheXO program that supports women in leadership positions, and mentors the Odyssey program. She was the first woman to win the Manager of the Year award in 2011.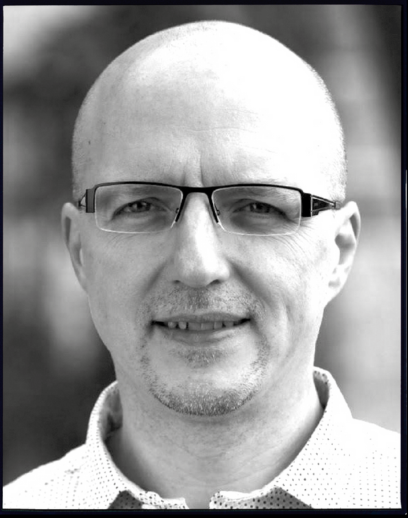 Petr Šrámek
Petr Šrámek je zakladatelem LongevityTech.Fund a ředitelem Healthy Longevity Clinic. Pracoval pro kalifornskou Singularity University, spoluzaložil LongevityForum.eu a je členem představenstva několika biotechnologických firem. Buduje vědeckou, finanční a obchodní infrastrukturu, aby podpořil rychlejší přijetí technologií zásadně zlepšujících zdraví.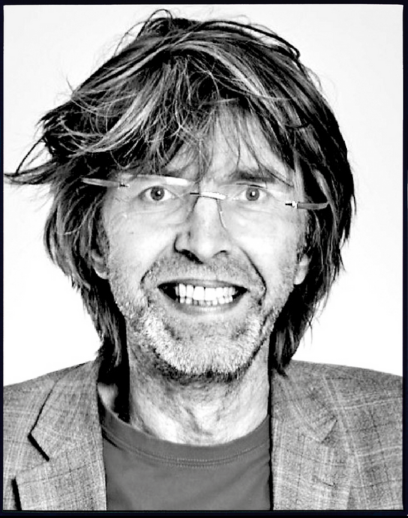 Miloš Čermák
Miloš Čermák is a journalist and author of many books. He worked for Reflex and Hospodářské noviny. From 2001 to 2016 he lectured on new media at Charles University. He writes for Seznam Zprávy, records two successful podcasts and performs as a stand-up comedian.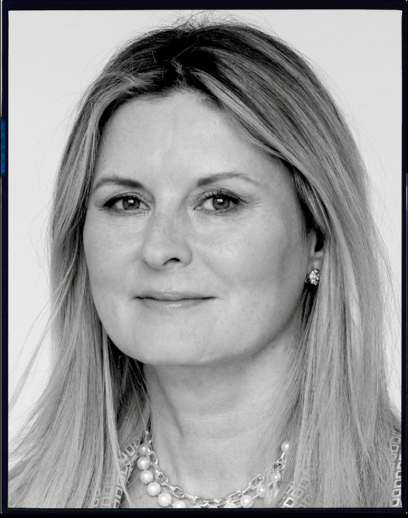 Alexandra Kala
Alexandra Kala is a respected expert in state-of-the-art dental care technologies and a persistent promoter of healthy living. Since 1997, she has headed Profimed, a company focused on professional dental health care and aesthetics. She is dedicated to promoting holistic health, longevity and sustainable development, and is a supporter of NF Neuron.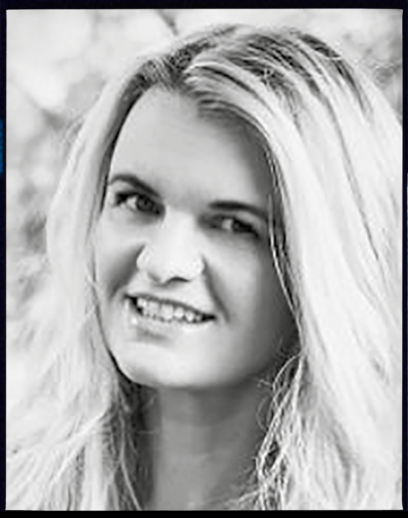 Alena Větrovcová
Alena Větrovcová works as marketing director at Zátiší Group, where she has worked her way through all divisions and various positions over 25 years. She studied marketing and communication. Besides working for a unique brand, her passion is great food and its impact on well-being.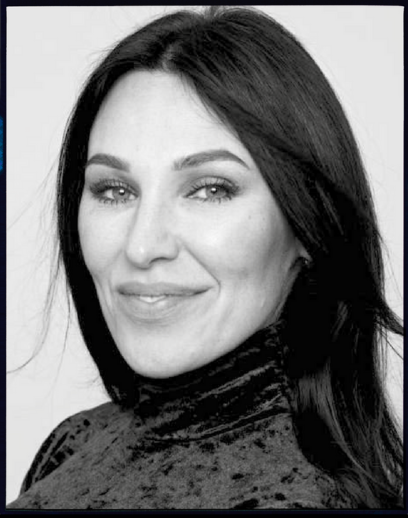 Olga Bahníková
Olga Bahníková is the chief doctor of Aesthetology, a specialized clinic in the centre of Prague. She has been practicing aesthetic medicine since 2005. In her practice she uses innovative procedures developed together with colleagues from the USA. She follows trends and innovations, participates in the development of new rejuvenating protocols (rejuvenating procedures).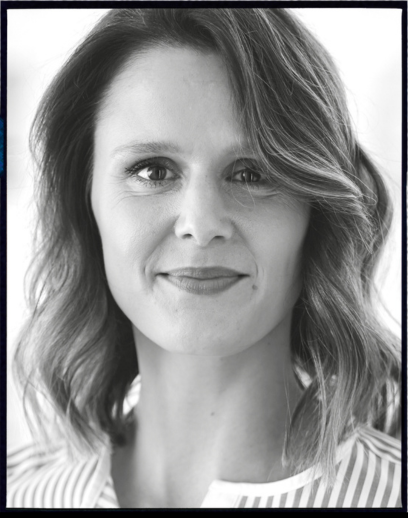 Pavla Marková
Pavla Marková is the Nespresso Coffee Ambassador for the Czech Republic and Slovakia. She is the guarantor of Nespresso's high quality coffee and sustainable approach to its processing. She represents the brand, shares coffee knowledge across the industry and presents coffee drinking trends.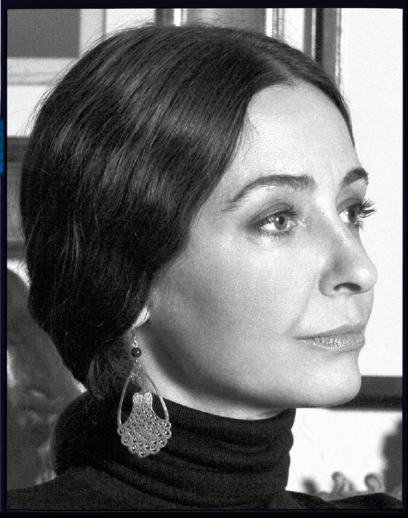 Alessia Glaviano
Alessia Glaviano is the Head of Global Photo Vogue and Director of the Photo Vogue Festival. She is a leading figure in the panorama of international photographic criticism. She launched Photo Vogue in 2011, an innovative platform on which users can share their own photographs knowing they can rely on the curatorial supervision of professional photo editors. Now in its 12th year, counting over 300,000 photographers, from amateurs to professionals, hailing from all over the world, the Photo Vogue platform relaunched in early 2022 to expand globally as well as to soon include media in all forms.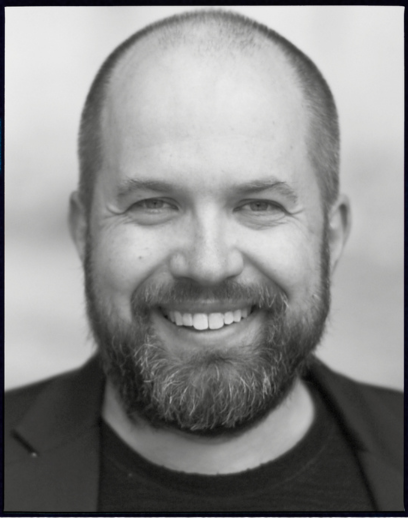 Petr Štefek
Petr Štefek has many years of professional experience as an architect in the UK with a global reach. In collaboration with Biotecture, he delivered one of the leading examples of green infrastructure projects, Regal House at Covent Garden tube station. He is currently developing the design of an experimental laboratory for Soma music synthesisers. Together with Martin Habina and Tomáš Berka, he is co-authoring the restoration of the Morava Palace, an important monument by architect Ernst Wiesner.